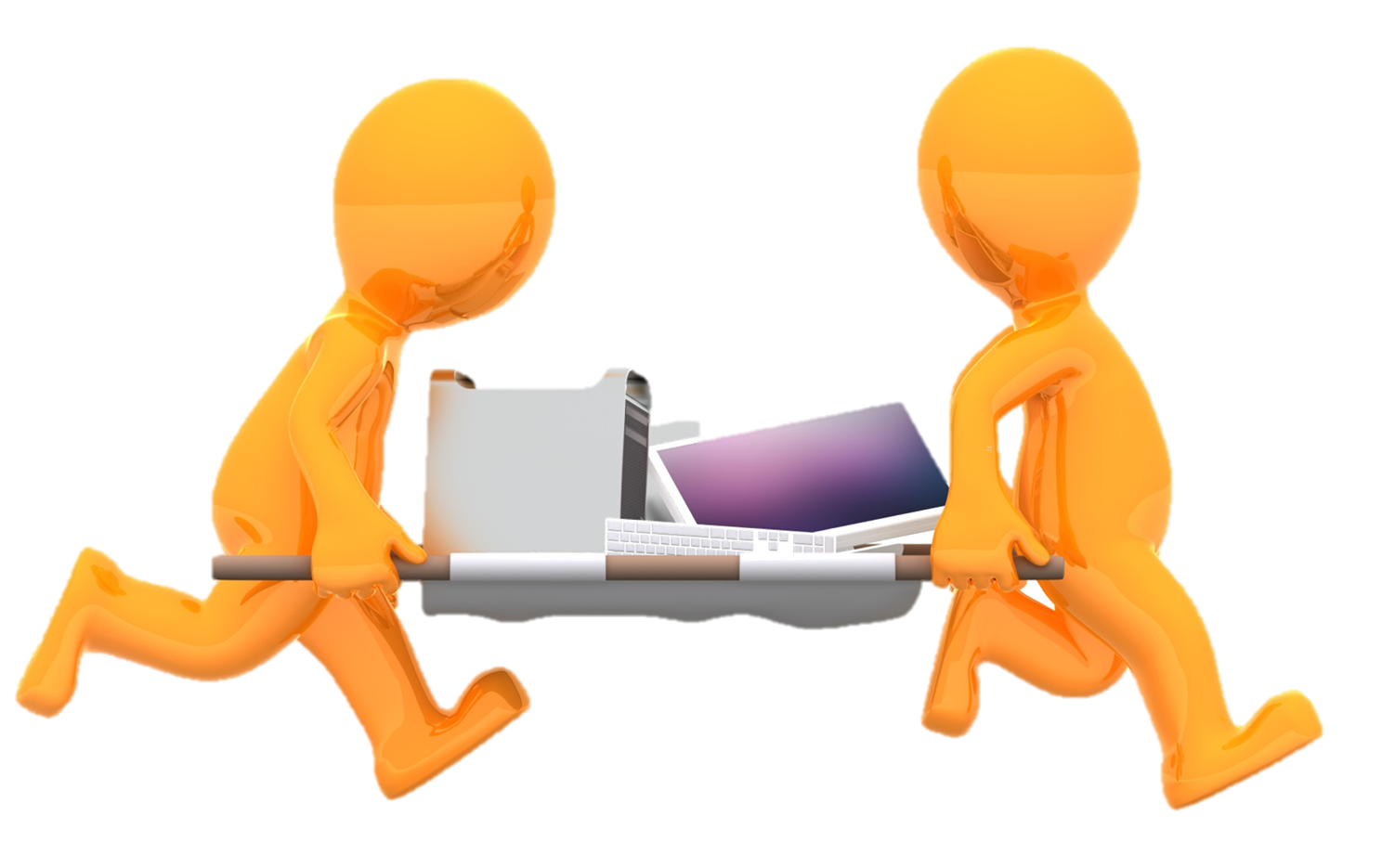 Help!SaveMyComputer Call Us Today on 01252 560210
....Same Day Computer Repairs .....No Call Out Charge Open 7 days a week! Warranty on all Repairs
---
Home
Customer Comments....
About Us
Contact Us
Further Information
---
TERMS AND CONDITIONS OF SALE
PLEASE READ THIS DOCUMENT CAREFULLY. IT CONTAINS IMPORTANT INFORMATION ABOUT YOUR RIGHTS AND OBLIGATIONS, AS WELL AS LIMITATIONS AND EXCLUSIONS THAT MAY APPLY TO YOU.
This Agreement contains the terms and conditions that apply to the purchase you (Customer) made from HelpSaveMyComputer listed on the invoice that will be provided to you for orders for computer systems, related products, services and support sold in the United Kingdom. By accepting delivery or collection of the computer system(s), other products and or services and support described on that invoice, Customer accepts and agrees to be bound by these terms and conditions. THESE TERMS AND CONDITIONS APPLY, UNLESS (i) THE CUSTOMER HAS SIGNED A SEPARATE PURCHASE AGREEMENT WITH HelpSaveMyComputer, IN WHICH CASE THE SEPARATE AGREEMENT SHALL GOVERN OR (ii) OTHER HelpSaveMyComputer STANDARD TERMS APPLY TO THE TRANSACTION. These terms and conditions are subject to change and will take effect upon posting on the HelpSaveMyComputer website of the update to the terms and conditions.
QUOTATIONS
Quotations are subject to acceptance within 30 days. Quotations are based on the cost of products and/or services, labour and materials on the date of the quote. If changes occur in cost of materials, labour, or other costs prior to acceptance, or if the customer requires changes in the shipping subsequent to acceptance, the right is reserved to change the price quoted. Unless otherwise confirmed by us in writing, all prices given are exclusive of Value Added Tax, duties, insurance, carriage, set off or abatement.
PRICING, SPECIFICATIONS & AVAILABILITY
Prices, specifications, and availability of products are subject to change without notice. Changes will not affect orders that have already been accepted. Due to the volatile nature of the computer market, descriptions may not reflect current technical information. Any typographical, photographic, or specification error in product, pricing, or offers is subject to correction. Published prices do not include shipping and insurance. In the event of stock unavailability, if a customer has chosen to purchase and wait for stock, the prices are fixed at the time of sale.
PURCHASE & SALE
The party whose name appears on the order invoice after the heading (Client Information) is the Customer, and hereby orders from HelpSaveMyComputer, the product(s) listed on the order invoice. HelpSaveMyComputer agrees to sell the product(s) upon the terms and conditions contained in this document. Customer shall be deemed to have agreed to all terms and conditions contained in this document, if Customer fails to object thereto in writing, before the earliest of the following times: (I) When Customer pays for the product(s), or, (II) When Customer accepts delivery of the product(s).
PURCHASE PRICE
Customer shall pay the total purchase price plus any applicable shipping and handling as specified on the invoice and any sales, or other applicable taxes levied on or measured by such purchase price, or arising from the use of the product(s) and any parts or maintenance supplied, including, without limitation, any additional sales, use, gross receipts, privilege, excise, value added, or personal property taxes unless otherwise specified in writing in this document.
ORDER ACCEPTANCE POLICY
Your receipt of an electronic or other form of order confirmation does not signify our acceptance of your order, nor does it constitute confirmation of our offer to sell. HelpSaveMyComputer reserves the right at any time after receipt of your order to accept or decline your order for any reason. HelpSaveMyComputer may require additional verifications or information before accepting any order. Dispute of Charges is not acceptable.
Any typographical, clerical or other error or omission in any sales literature, quotation, price list, acceptance of offer, invoice or other document or information issued by HelpSaveMyComputer shall be subject to correction without any liability on the part of HelpSaveMyComputer.
ORDERS FOR COLLECTION
Customers must collect all orders within two months of the invoice date.
ORDERS FOR DELIVERY
Delivery of the Goods shall be made by us or a suitable carrier assigned by us to the address for delivery shown in the Order request. Customer must ensure delivery address is accurate and complete. Goods delivered in accordance with Customer's delivery instructions; Customer is responsible for the same. HelpSaveMyComputer responsibility for everything other than damage due to negligence or due to a manufacturing design or design fault will cease upon delivery.
HelpSaveMyComputer will do all that is reasonably possible to meet the date given for delivery or, if no date has been agreed, within 30 days of the order date. HelpSaveMyComputercannot be held responsible for delays beyond our control. If we are unable to make the delivery date Customer will be contacted. If delivery cannot be made within 30 days of the given delivery date Customer will be entitled to either arrange a revised date or cancel the order and receive a full refund.
If the order is a multiple order and cannot be delivered as a whole order, Customer will be informed and can arrange to have multiple orders delivered on mutually agreeable dates. In this instance delivery will be said to be made in instalments. Each delivery shall constitute a separate contract and any failure by us to deliver any one or more of the instalments in accordance with these conditions, or any claim by you in respect of any one or more instalments will not entitle you to treat the contract as a whole as repudiated. If HelpSaveMyComputer fails for any reason within its control to fully/partially deliver Customer Goods any reimbursement shall be no more than the price of the Goods, together with any delivery and/or reasonable return costs.
WARRANTY, CANCELLATION AND RETURNS
Customer shall inspect the product(s) at the time of delivery/collection and shall notify HelpSaveMyComputer of any defects or discrepancies within seven (7) days of the receipt of product(s). Absent such notification, Customer shall be deemed to have accepted the product(s). HelpSaveMyComputer is not liable for any damage caused once product(s) are deemed accepted.
Any defective product(s) that are returned to HelpSaveMyComputer must be adequately and securely packaged by Customer prior to shipment. Customer must include original box, packaging, all manuals, drivers and accessories and original receipt for all refunds, exchanges, and warranty repair services.
HelpSaveMyComputer reserves the right to replace defective parts with equivalent parts, new or refurbished, as HelpSaveMyComputer deems necessary. HelpSaveMyComputer will refund purchases within 7 days of receipt in most instances. We reserve the right to withhold any refund after 7 days.
A £45 labour fee will be assessed if the products are returned and found to be non-defective.
Products that have been subjected to abuse, misuse, alteration, neglect or unauthorised repair or installation, as determined solely by HelpSaveMyComputer, are not covered by this warranty. Any alterations, additions, improvements or attachments to the product(s) not authorised in writing by HelpSaveMyComputer shall be deemed to be a waiver of this warranty by Customer and shall render this warranty null and void. HelpSaveMyComputer shall return repaired or replaced product(s) to Customer, at its expense is via a carrier of our choice within the United Kingdom and The Channel Islands. Shipping charges by all other methods and to all other destinations shall be borne by Customer. The warranty does not extend beyond the original purchase of product(s) from HelpSaveMyComputer; any equipment used in conjunction with products purchased from HelpSaveMyComputer is not covered under this warranty.
Claims for defective products over seven (7) days from date of invoice are not covered under this policy. Defective products and claims over seven (7) days from the date of invoice must be sent back to manufacturer to be covered under their warranty terms and conditions. No exchange, refunds or swap-over are permitted for fault claims over seven (7) days. Acceptance of purchased returns that are free of defects is purely at HelpSaveMyComputerdiscretion. Refund of this purchase will be by way of a credit note only. Due to the nature of Software and Games, refunds are available if they are unused. The unique license must not have been activated. Refunds on software and games that have been opened, used or activated are available only if the disk is faulty or damaged.
CANCELLATION & RETURNS POLICY
You have the right to cancel the contract from the date the order was placed and up to 7 working days after delivery (the "cooling off period"). The goods must be unopened and in a perfect resalable condition. Goods made to Customer's chosen specification (i.e. custom built) cannot be returned under the 7 working day "cooling off period".
To exercise the right of cancellation, Customer must provide notice to HelpSaveMyComputer giving details of the goods ordered and (where appropriate) their delivery. HelpSaveMyComputer will refund or re-credit Customer within 30 days for any sum that has been paid by Customer for the goods excluding any direct charges incurred by HelpSaveMyComputer.
Customer has a duty of care, under these terms, to take care of the goods so that they may be sold again as new, by HelpSaveMyComputer. Any resulting loss in value for goods not kept so that they may be sold again as new may be sought from Customer. Customer agrees to deliver goods back to HelpSaveMyComputer or make the goods freely available at the original delivery address, to HelpSaveMyComputer or our authorised agent, within 7 days of cancellation, for collection on a working day.
If Customer wishes to cancel an order for a computer that has entered the building process but not yet been dispatched, a cancellation charge of £45 will apply. This is to cover the costs incurred by HelpSaveMyComputer for processing your order.
PAYMENT
Full payment is due on collection and goods will not be released to Customer until payment has been made. For orders requiring shipment, advanced payment of order including shipping against a supplied proforma invoice is required.
LIMITED HARDWARE WARRANTY POLICY
A Limited Hardware Warranty generally provides a warranty that the Product is free from material defects in materials and workmanship that cause product failure during fair and reasonable usage of the Product for the warranty period.
Generally, a Limited Hardware Warranty does not apply to product failure due to, but not limited to, the following reasons:
Improper installation or handling or non-compliance with instruction manual or other warranty provider instructions.

Accident, abuse, misuse, neglect, normal wear and tear, corrosion, physical damage, rusting and staining, and all other forms of improper usage.

Damage from external causes and natural disaster, such as flood, storm, fire, sand, dirt, earthquake, an Act of God, exposure to sunlight, weather effect, lightning, moisture, water, liquid, heat, vibration, corrosive environment, electrical surge, battery leakage, theft or damage caused by the connection to other products not recommended for interconnection.

Any Product that has had its serial number altered, defaced or removed.

Insufficient or excessive electrical supply.

Abnormal mechanical or environmental conditions.

Unauthorised disassembly, alterations, repairs or modifications.

Damage to the Product or it being rendered ineffective due to putting in, using, or attempting to put in or use, products/modules/parts/components that are: (i) not designed to specifications provided in the user guide or at our web site, (ii) incompatible with the Product, and/or (iii) counterfeit products/modules/parts/components. Whether a product/module/part/component is incompatible or a counterfeit shall be at our sole determination.

Installation of any incompatible third party application or any corrupted application or content that affects the Product's software or firmware.

Damage or loss of data due to (i) interoperability with current and/or future versions of operating systems or other current and/or future software and hardware, (ii) a computer virus, worm, Trojan horse or memory content corruption, or (iii) malfunction of or defect in the Product.

In the case of communications products, the use of the Product outside the borders of the country that it is intended for (as indicated by any local telecommunication approval stickers).
HelpSaveMyComputer and the provider of the Limited Hardware Warranty shall not be liable for:
Loss of data during the use or attempted use of the Product or any of our or our affiliated companies' service(s). Data retrieval or recovery is not covered under this warranty, and is not part of the warranty repair or exchange process.

Damage to other products, including but not limited to personal computers, used with the Product.

Third party charges and costs incurred by You for troubleshooting, removing, servicing, repairing or installing any Product(s) or Software or third party-branded products or software.

Damage resulting from a third party-branded product or software that causes the Product to fail.

Any consequential, indirect or incidental damages, lost profits, lost savings, loss of business investments, loss of goodwill, or interference with business relationships as a result of lost data and from the usage of the Product or any of our or our affiliated companies' service(s).

Any period of time the Product is at the service centre or in transit.
The Limited Hardware Warranty may give Customer specific legal rights. Customer may also have other rights, which vary from city to city and country to country. The terms of the Limited Hardware Warranty generally do not exclude such rights. Some cities and countries disallow limitations on how long an implied warranty lasts, or the exclusion or limitation of incidental or consequential damages or the exclusion of liability for injury (including death) caused by negligence, so the above limitations or exclusions may not apply to Customer depending on the relevant jurisdiction. Please refer to any Limited Hardware Warranty or other warranty documentation accompanying Your Product for more specific terms and conditions.
In the event of any conflict with the terms of this policy, the terms of the Limited Hardware Warranty or other warranty document accompanying Your Product shall govern.
EXCEPT AS OTHERWISE EXPRESSLY PROVIDED HEREIN, HelpSaveMyComputer DISCLAIMS AND MAKES NO OTHER WARRANTIES, EXPRESS OR IMPLIED, INCLUDING ANY WARRANTY OF FITNESS FOR A PARTICULAR PURPOSE OR OF MERCHANTABILITY. IN NO EVENT SHALL HelpSaveMyComputer BE LIABLE FOR INDIRECT, SPECIAL OR CONSEQUENTIAL DAMAGES SUCH AS LOSS OF PROFITS OR BUSINESS OPPORTUNITIES, AND IN NO EVENT SHALL HelpSaveMyComputer's LIABILITY EXCEED THE PURCHASE PRICE OF THE PRODUCT(S).


DOA POLICY
Any new, unused, unsold, undamaged product that has been proven to be defective within 7 days of the invoice date shall be deemed as defective-on-arrival ("DOA"), subject to verification by HelpSaveMyComputer. DOA products MUST be claimed with HelpSaveMyComputer within 7 days of the invoice date. HelpSaveMyComputer reserves the right to repair, exchange or issue credit to Customer on DOA product.
DATA PROTECTION
HelpSaveMyComputer receives website orders and payments via a secure server. HelpSaveMyComputer will take all reasonable precautions to keep the details of Customer's order and payment secure. HelpSaveMyComputer will only use the personally identifiable information Customer provides for the purpose of fulfilling an order.
HelpSaveMyComputer strives to adhere to the 'Data Protection Best Practice' as recommended by the Information Commissioner's Office – see www.ico.gov.uk

JURISDICTION AND VENUE
The Contracts (Rights of Third Parties) Act 1999 shall not apply to these terms and conditions. These terms of sale and the supply of the goods will be subject to English law, and the English courts will have jurisdiction in respect of any dispute arising from the contract.
MISCELLANEOUS
HelpSaveMyComputer may amend any terms and conditions at any time and they take effect upon posting on HelpSaveMyComputer's website. This document sets forth the entire and final understanding of Customer and HelpSaveMyComputer pertaining to the subject matter hereof and supersedes all prior agreements, whether oral or written, and shall not be amended except by a written agreement signed by both parties. HelpSaveMyComputer' agents have no authority to make representations, warranties or promises, which are not contained in this document. The failure of either party to enforce at any time, or for any period of time, the terms of this document shall not be construed as a waiver of such terms or the rights of such party thereafter to enforce each term contained herein.